Do you want to make contacts in the household and commercial products supply chain? Does your company consult on environmental regulatory compliance issues? There is an affordable way to make the contacts you need.
Reserve exhibitor space NOW, where hundreds of participants from around the country will participate in the association's IMPACT2019 Mid-Year Meeting May 1st & 2nd at The Mayflower Hotel in Washington, DC.
IMPRESS provides a unique opportunity to position your business in the center of B2B activity with professionals from the household and commercial products industry.  Five distinct events will be conflict-free allowing you the opportunity to cultivate new business potential, learn about innovative trends, and make new connections.
Tabletop exhibit space is available at $1,050.00 per table for HCPA members and $1,350.00 per table for non-members. The more dynamic the display, the more potential to attract visitors.
There are FIVE unique, conflict-free, opportunities for customer engagement at IMPRESS:
Tuesday, April 30th – 5:00 pm – 6:30 pm, Networking Reception
Wednesday, May 1st – 11:45 am – 2:00 pm, Luncheon with Speaker
Wednesday, May 1st – 5:30 pm – 7:00 pm, Networking Reception
Thursday, May 2nd – 7:30 am – 9:00 am, Breakfast Event with Speaker
Thursday, May 2nd – 11:30 am – 1:15 pm, Luncheon with Speaker
Pop-Up Speakers @ IMPRESS
Wednesday, May 1 – from 1:15 pm – 1:30 pm
Chrissy Macken
Building a Thriving Workplace: 10 Strategies to Keep Your Best Employees from Leaving in 2019
If you wake up every morning dreading going to work, if you've excused yourself from a meeting because you were ready to explode, if you've ever cried at work, if it feels like none of your work matters, and all your contributions are dismissed, if your job feels totally unpredictable and you have no control over your time or tasks, if the burdens of your job are all you ever think about, if you're so overwhelmed it's paralyzing, then you're probably in a toxic work environment.
Wednesday, May 1st from 4:30 – 5:30 pm
Dan William, Author of "Tales from the Networking Community: Networking, Like Life, Is a Process Not an Event"
When an individual is seeking to meet professional goals, one large question always looms: Is it who or what one knows that makes the difference? Dan Williams, author of 'Tales From the Networking Community' believes it is both. While having a powerful network of contacts is critical to succeeding professionally today, knowing how to leverage that network efficiently and effectively is equally critical. This book gives you tips, techniques and shares anecdotal stories that will help you succeed with your networking goals.
Thursday, May 2nd from 8:30 – 9:00 am
Lauren LeMunyan
Spitting Fire: How to Increase Your Passion and Motivation in Your Organization
Where does our passion go in our career and in our relationships? How do we get it back? We read self-help books, watch documentaries and hire professionals to motivate us, but the effects of these solutions are short-lived. Why?
Thursday, May 2nd from 12:15 – 12:45 pm
Mark Vergnano, Chemours President & CEO
Chemours CEO and President, discusses why he and his staff come to work, with one goal in mind – making chemistry a catalyst for growth, invention, and lasting value. "Chemistry is our passion" states Vergnano, "it's how we make business better for our customers, and life better for people around the world."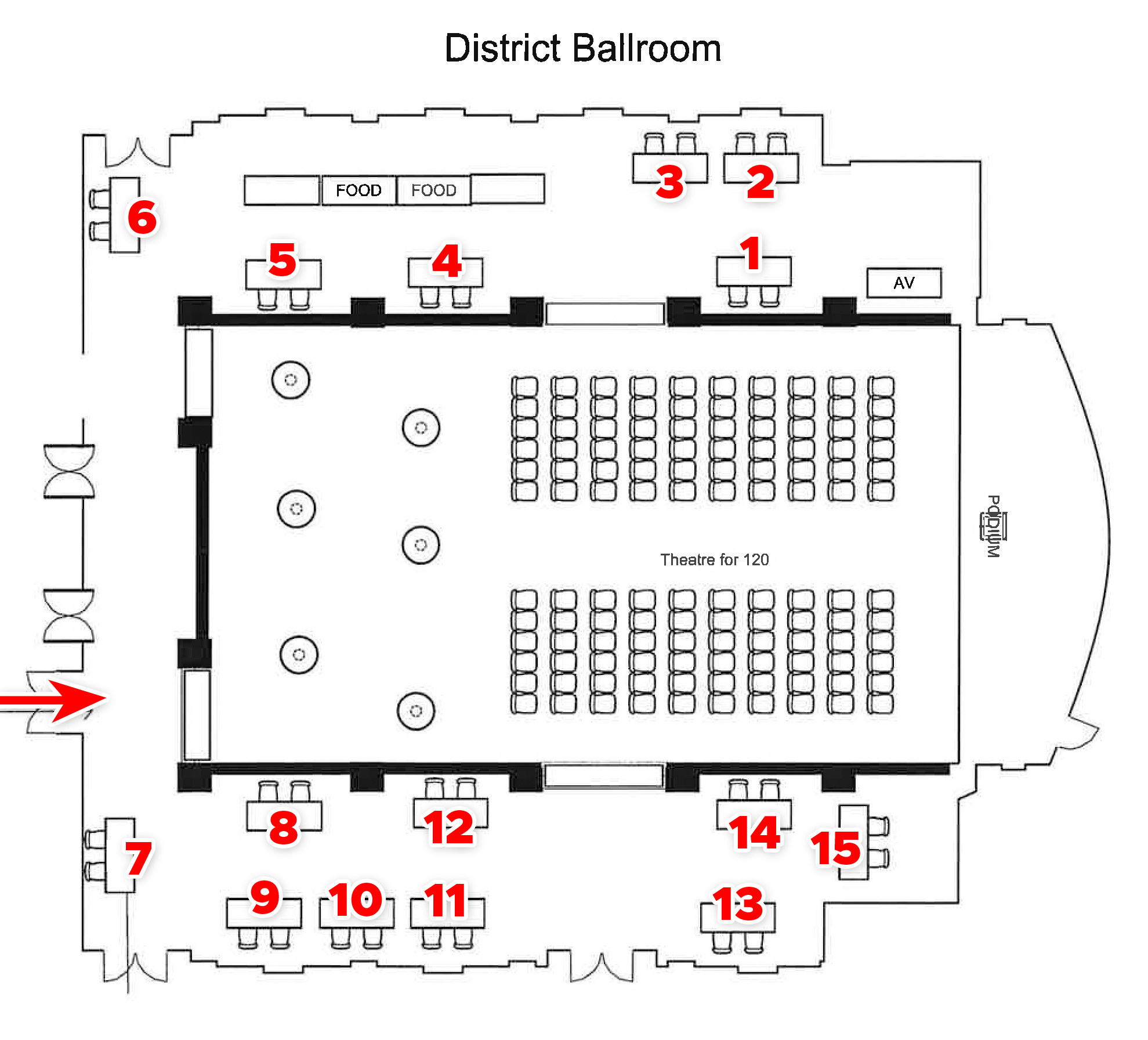 Table 1: Clean Earth
Table 2: Analytical Lab Group
Table 3: Bergeson & Campbell
Table 4: Case Laboratories
Table 5: Pace Analytical
Table 6: Quality Assured Labeling
Table 7: U.S. Compliance
Table 8: HCPA Ingredient Dictionary
Table 9: Ignite Solutions
Table 10: Available
Table 11: Safer Choice Program
Table 12: Available
Table 13: Happi
Table 14: CSI
Table 15: Available